Authors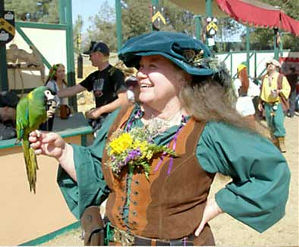 Jennifer Sopranzi:
Jennifer has a degree in history, but worked as a quality engineer/manager in the semiconductor industry for the last twentyfive years. A life-long love of children's literature inspired her to begin writing children's books. Her first works are four episodes in the Black Beak Pirate Saga. She and her husband, Tony, are co-founders of Black Beak Press. She and Tony live in California with their birds Crayon and Baby.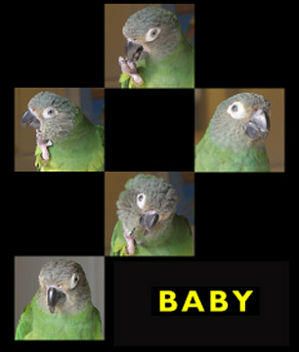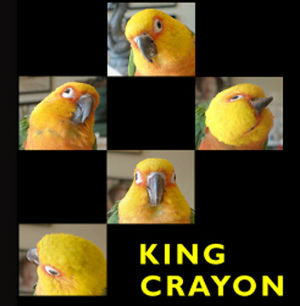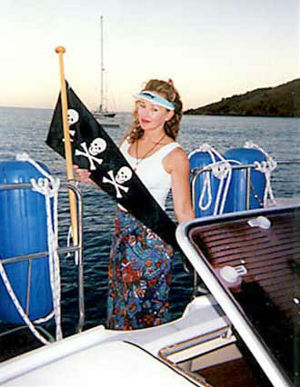 Barbara Altenberndt:
Barbara Altenberndt lives in Michigan on Lake Shannon with her husband Steve and their Jenday Parrot, Bully Buffett. She and her husband have been sailing and scuba diving in the Caribbean for many years, from the West Indies to the Grenadines. Her adventures above and below the water have been the inspiration for the Black Beak stories.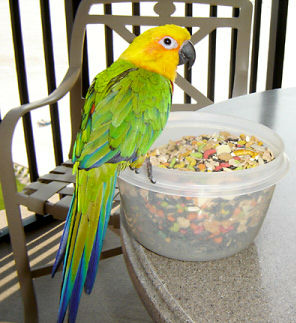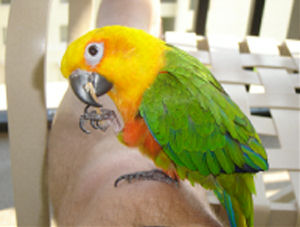 Bully Buffett